I saw this on Megan from Briar Rose's Instagram the other week and I do love a good photo challenge. Apart from 100 happy days, that was just an epic fail.
For those of you who don't know what it is, Lovetober was set up by the wonderful Gala from galadarling, who I have recently just discovered through this challenge. It's fairly simple, each day has a prompt, you take a picture, upload it to Instagram and tag it with #lovetober and anything else you want.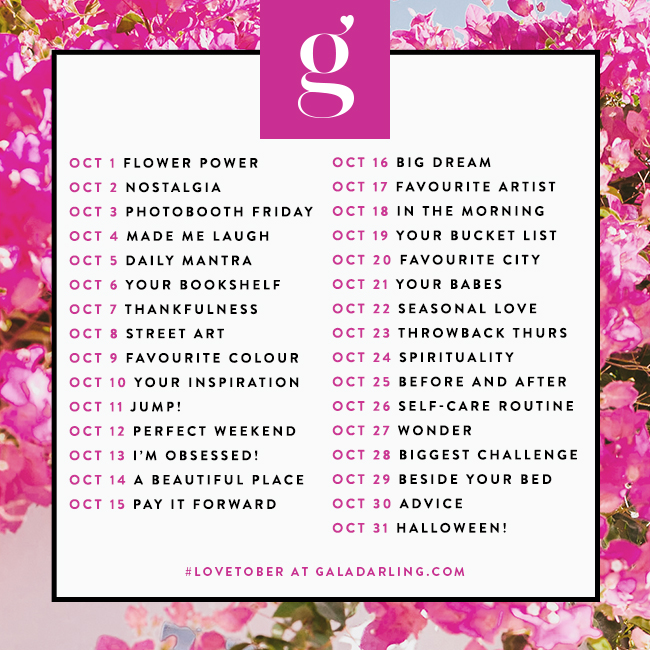 I'm really enjoying doing this challenge as it just feels different to the other Instagram challenges I've done in the past and I have only missed one day so far, which was 3rd October's photobooth prompt.
Are you taking part in #lovetober or any other Instagram challenges? Feel free to add me on Instagram using the link below or in my sidebar.
————————-
Follow me on Bloglovin / Twitter / Instagram or Like Little Mans Mum on Facebook